Freelance marketplace and platform are online platforms where freelance professionals can post their projects and find clients. These platforms offer a variety of features, including project management tools, messaging systems, and a directory of talented freelancers.
Freelance Marketplaces And Platforms make it easier for freelance professionals to find work, connect with clients, and get paid. In this article 20 Best Freelance Marketplace and Platform in 2022 are under discussion.
20 Best Freelance Marketplaces And Platforms in 2023
In recent years, Freelance Marketplaces And Platforms have seen immense growth. This is due in part to the increasing number of people who are choosing to freelance and the increasing demand for freelancers.
As a result, there are now a large number of Freelance Marketplaces And Platforms available. This can make it difficult to know which one to choose.
To help you decide, we have compiled a list of the 20 best Freelance Marketplaces And Platforms in 2022.
1. Upwork
Upwork connects freelancers and clients under this website. Freelancers can fund work in a variety of fields, including writing, programming, and designing. Clients can find freelancers for projects of all sizes, from short-term tasks to long-term engagements.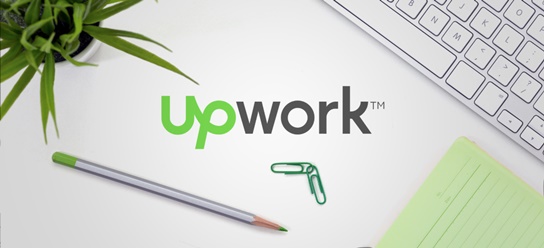 Upwork is a great resource for freelancers and clients alike. For freelancers, Upwork offers a way to find work and get paid quickly and easily. For clients, Upwork offers a way to get high-quality work done quickly and affordably.
2. Freelancer
In the past, it was difficult to find freelance work. You had to search through job boards or classified ads, and hope that you found something that fit your skills. Today, there are websites and marketplaces that make finding freelance work easier than ever.
Freelancer is one of these marketplaces. It connects freelancers with businesses that need help with projects. There are over 18 million freelancers registered on Freelancer, so you can be sure to find someone with the skills you need.
Freelancer also offers a variety of features to help you find work and get paid. You can set your own rates, and Freelancer takes a commission only when you successfully complete a project. There is also a dispute resolution system in place, so if there is a problem with a project, you can quickly resolve it.
3. 99designs
99designs is a crowdsourcing platform for graphic design. Graphic designers from all over the world compete to create the best designs for a given project. The client then selects the winning design, or designs, from among the submissions.
99designs has helped many businesses and individuals find talented and affordable graphic designers. Clients can also post requests for custom designs, which are created by a designer specifically for them.
The company was founded in 2008 and is headquartered in San Francisco, California. 99designs is one of the largest crowdsourcing platforms in the world, with over 1 million registered designers and 2 million completed projects.
4. CrowdFlower
CrowdFlower is a web-based platform that helps businesses crowdsource tasks to a network of workers. Crowdflower was founded in 2007 by B. Lux Berwald and Chris van Pelt. The company is headquartered in San Francisco, California.
How Does CrowdFlower Work?
Businesses can post tasks on the CrowdFlower platform for a network of workers to complete. Workers can browse through these tasks and choose the ones they want to complete. Tasks can range from data entry to transcription to tagging images. Workers are paid per task completed, and payments are made through PayPal or Dwolla.
What Types of Tasks Can be Crowdsourced Through CrowdFlower?
Tasks that can be crowdsourced through CrowdFlower include data entry, transcription, tagging images, and more.
5. Fiverr
Fiverr is a global online marketplace that connects people from all over the world who are looking to buy and sell services. Services start at $5, therefore it's known as "Fiverr."
How Does Fiverr Work?
Buyers can browse through a variety of services, including creative, professional, and digital services. They can then order service by selecting the price, delivery time, and quantity.
Once they have placed an order, the seller will then begin working on the project and will send it to the buyer when it is completed. Sellers can create a profile that includes a portfolio of their work, bios, and rates.
They can then offer their services to buyers by creating a gig that includes a description of the service, what is included in the project, delivery time, and pricing.
How to Make Money on Fiverr?
There are many ways to make money on Fiverr. You can start by offering your services, then gradually increase your prices as you get more experience and better ratings. You can also offer add-on services or upsells to your clients.
Additionally, you can offer exclusivity to your clients or create packages that include multiple services. Finally, you can promote your Fiverr profile and attract more clients by using social media and other marketing techniques.
6. PeoplePerHour
PeoplePerHour, a UK-based online outsourcing marketplace, connects businesses with freelance professionals for project-based work. The company was founded in 2007 by Xenios Thrasyvoulou and is headquartered in London.
PeoplePerHour allows businesses to post projects and search for qualified professionals who can complete the work. Professionals can search for projects that fit their skills and expertise, and then submit proposals to the business.
Once the project is awarded, the professional begins working on the project and is paid through PeoplePerHour.
Businesses that use PeoplePerHour report saving money compared to hiring full-time employees or using traditional outsourcing methods. Professionals who use PeoplePerHour report increased income and flexibility.
7. Guru
Guru is a site that connects businesses with service providers. It's a great resource for finding everything from web development to bookkeeping services. You can search for providers by location or specialty, and read reviews from other businesses who have used their services.
Guru makes it easy to find qualified professionals who can help your business grow. The site has an extensive database of providers, and you can read reviews from other businesses before making a decision.
You can also contact providers directly through the site, which makes setting up appointments and getting quotes easy. If you're looking for quality service providers, Guru is the place to go.
The site has an extensive database of providers, and you can read reviews from other businesses before making a decision. You can also contact providers directly through the site, which makes setting up appointments and getting quotes easy.
8. ScriptLance
Scriptlance is a great site for finding people to write your scripts for you. I found a great screenwriter on the site who helped me turn my idea into a reality.
It was easy to find someone who matched my budget and my needs. I would definitely recommend Scriptlance to anyone looking for a screenwriter.
9. iWriter
Since its inception in 2011, iWriter has quickly become one of the most popular online content writing platforms. This is due, in part, to the platform's low-cost and easy-to-use interface. Although it may not be perfect for everyone, iWriter does have a lot to offer writers of all skill levels.
One of the best things about iWriter is its affordability. For just $5 per article, you can get your work published on a high-quality website. This is a great option for budget-minded writers who want to get their work seen by a wider audience.
Another plus is that iWriter has a very user-friendly interface. Whether you're a beginner or an experienced writer, you should be able to navigate the platform without any trouble. In addition, there are several tutorials available on the website that can help you get started quickly.
10. Elance
Elance, a website that connects freelancers with people and businesses who need their services, is a great way to find quality, professional help with your next project. Elance offers a variety of services, from writing and graphic design to web development and marketing.
You can post a project for free and review proposals from freelancers, or you can browse the profiles of freelancers who are already registered on the site.
You can also search by skill set or keyword to find the perfect freelancer for your project. Elance takes care of all the communication between you and the freelancer, so you can focus on your project and get it done quickly and efficiently.
11. oDesk
oDesk is a Freelance Marketplaces And Platform that connects businesses with freelancers from around the world and it's Upwork now. It's a great resource for finding qualified professionals to complete short-term projects or supplement your existing workforce
What Are The Benefits of Using The oDesk?
There are many benefits of using Upwork, including:
A large pool of qualified professionals to choose from. With over 2 million registered users, oDesk has one of the largest pools of qualified professionals available.
This makes it easy to find someone with the right skills and experience for your project.
A wide range of services is available. oDesk offers a wide range of services, including web development, design, marketing, writing, and administrative support.
You can find someone to do just about anything you need!
Easy communication and collaboration tools.
12. DesignCrowd
If you're in need of some design help, DesignCrowd is a great resource. You can post a project outlining what you need help with, and then designers from all over the world will submit concepts for you to choose from. You can also search through previous projects to get ideas.
Graphic designers can post their portfolios on the website, and then people who need design work done can browse through the portfolios and choose a designer to work with.
DesignCrowd also has a section where people can post design contests, and graphic designers can compete to win the contest by submitting their best designs.
13. Hirable
In today's society, many people are looking for a job. It is hard to find a job that is the right fit for you. The hirable marketplace can help you find the right job for you.
This website has a lot of jobs that are available. You can search by category or location. The website also has a blog where you can learn more about different jobs.
14. Workhoppers
Workhoppers are people who work for short periods of time in multiple jobs. They are often called freelancers, consultants, or independent contractors. Workhoppers can offer a number of advantages, including the opportunity to learn new skills, network with other professionals, and find out what type of work is best suited for them.
It can also be a way to make money while you are looking for a permanent job. However, there are some disadvantages toWorkhoppers as well. These include the lack of job security and benefits that come with a full-time position, as well as the fact that it can be difficult to find consistent work.
15. Behance ProSite
Behance ProSite is a powerful online portfolio hosting service that allows artists, designers, and other creatives to showcase their work to the world. With ProSite, users can create a custom website that features their latest projects, bio, contact information, and more.
Plus, Behance ProSite makes it easy to share your work with others and get feedback from the creative community.
16. Coroflot
Coroflot is a website that allows users to create online portfolios of their work. It also provides a platform for users to search for and view portfolios of other designers.
Coroflot was founded in 1997 by two industrial designers, David Rockwell and his wife, Hana. The company is headquartered in New York City.
17. Dribbble ProSite
Dribbble ProSite is the latest offering from Dribbble, a popular online community for sharing and discovering design work. With ProSite, users can create a portfolio website that showcases their work and connects with other designers.
The site offers a customizable template, simple drag-and-drop tools, and integration with Dribbble's social features.
18. DeviantArt Studio
DeviantArt Studio is a great way for artists to share their work and get feedback from other artists. It's also a great way to find inspiration for your next project.
You can browse artwork by category, or search for specific tags. If you find an artist that you like, you can follow them to see new artwork as it's posted.
19. Etsy
The online marketplace Etsy has been around since 2005. It was founded by a group of artists who wanted to sell their handmade goods online. Today, Etsy has more than 1 million active sellers and almost 25 million buyers.
One of the things that makes Etsy so popular is that it's a place where you can find unique and handmade items. You won't find any mass-produced items on Etsy – everything is made by hand, often by individual sellers.
Another thing that makes Etsy stand out is its community feel. Sellers and buyers interact with one another on the site, and many sellers are happy to answer questions about their products. This personal touch is one of the things that sets Etsy apart from other online marketplaces.
20. Legiit
Legiit is a online marketplace that connects buyers and sellers of unique items and services. Legiit offers a safe and secure online shopping experience, with a user-friendly interface that makes it easy to find what you're looking for.
Buyers can browse through a variety of items and services, including arts and crafts, photography, event tickets, and more. Sellers can list their items for free, and receive payment through PayPal or credit card.
Legiit is the perfect place to find unique items and services that's why Legiit is for unique dealing, at a fraction of the cost of traditional retail outlets. With a wide selection of products available and 24/7 customer support, Legiit is the ultimate shopping destination for online shoppers.
Conclusion
In conclusion, there are a number of great Freelance Marketplaces And Platforms out there that can help you find work and grow your business. By 2022, these 20 platforms will continue to be the best options for freelancers and businesses alike.
It can be hard to decide which one is right for you, but it's important to do your research and find the one that fits your needs
. So if you're looking to get started in freelancing or are simply looking for new opportunities, be sure to check out these 20 platforms!
Relevant Tech Guides: